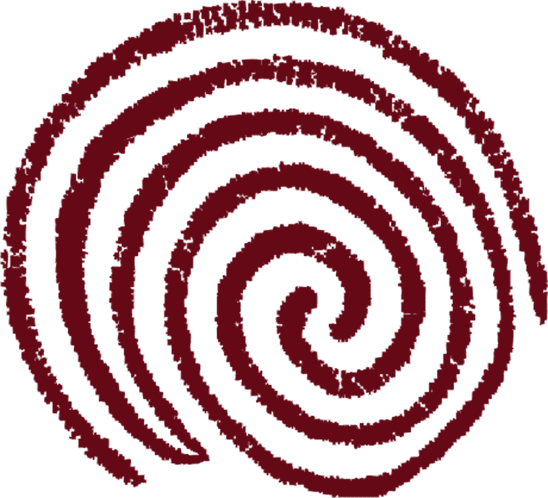 Interview By Diana H. Stockton ANDREA "BUCK" BARTOLUCCI
---
---
---
"The 1970's were the beginning of a new regeneration of the Napa Valley wine industry," Buck Bartolucci states emphatically, and he has a very good vantage point.

His family is one of the oldest winemaking families in Napa Valley and as a kid, Buck worked in the family vineyards and winery every weekend and summer until he graduated from Fresno State in 1967. Then Buck went to work for his family full time. When asked if he grew up with wine on the table, Buck says his family worked six days a week and half a day on Sunday, so, 'no, they really didn't drink wine at dinner.' But he can remember being asked to go bring down a bottle of wine for a barbecue every once in a while.
Buck's grandfather, Andy (Andrea) came to Napa Valley from Italy via Ellis Island and the Panama Pacific International Exposition of 1915 in San Francisco, where he had worked as a brick mason. Andy bought a vineyard and winery in Oakville in 1922, but in 1924, the winery burned down. It took a few years for Andy and Buck's dad, Louis, to rebuild. Their new Madonna Winery was bonded in 1932. Buck says Louis and Andy also distilled wine in the 1940's and 1950's under a Mont St. John Cellars label for Beaulieu Vineyards, Charles Krug and a host of other fortified wines then popular. From 1955 to 1965 the family bought additional acreage, 275 acres in all.
After college, Buck worked alongside his dad for three years as assistant winemaker, helping to turn 14,000 to 15,000 tons of fruit, their own and purchased from all over Napa Valley, into 250,000 gallons of wine. But, Louis' generation was getting older and wanted to cut back, so the property was put up for sale. A group of investors bought the winery and vineyards in 1970. Unfortunately, this Oakville Vineyards deal fell apart in 1975 and the Bartoluccis had to find new buyers. Heublein's Inglenook then bought the vineyard and winery piece at the corner of Oakville Cross and Highway 29, where Napa Wine Company is today. Buck says Markham became the owner of the 88acre parcel north of Napa Nook and the 110acre piece in Oak Knoll, west of Laird Family Estates.
When the family first sold its property, Buck looked for acreage of his own. He says the good land on the Valley floor was already taken. There were small parcels for sale, but not of best quality and hillsides were not developed in vineyard yet. Buck bought 160 acres of gently rolling pasture land on Duhig Road in Napa from a Duhig descendant. The land was catty-corner to Beaulieu's Vineyard #5. Confident of its potential, Buck planted his Madonna Vineyard
to 30 acres of Chardonnay on St. George rootstock with budwood from Oakville with UC Davis origins and 22 acres of Pinot Noir with a budwood field selection from a vineyard off Oakville Crossroad. When the sale to Oakville Vineyards failed, Buck approached the Federal Land Bank (Farm Credit Bank, today) for a loan. The bank not only loaned him money, it recommended he run for its Board. Buck's given name is Andrea Louis. He thinks he got elected because the bank's stockholders figured they were getting either his father or his grandfather, but he is most appreciative of the window he got onto the workings of finance.
Buck planted 25 to 30 acres a year for several years, doing all the work himself. Gewürztraminer budwood came from Sterling; the Muscat Canelli planted around the winery came from a former family vineyard, as did later hillside plantings of Cabernet Sauvignon and Merlot. Buck also added Dijon, Swan and Pommard clones of Pinot Noir and Dijon clones of Chardonnay. He doesn't believe there is any one "best clone." It's really a mix of clones that makes the best wine. Although Buck now has help maintaining his vineyards, with a vineyard foreman and year-round crew (some a second generation), he figures he's put about every fifth stick in the ground of his vineyards, which now total 146 acres planted to ten varieties. To improve on his farming, Buck joined one of the focus groups Robert Mondavi Winery sponsored among winemakers and growers, went to monthly meetings and took field trips as near as Sonoma and as distant as Burgundy for Chardonnay and Pinot Noir growing techniques. He also took part in a tour his barrelmaker put together to several châteaux in Bordeaux. But most of all, Buck learned from the family.
In 1977, Buck's father Louis had bought four and a half acres on the corner of Old Sonoma Road and Highway 121. The small parcel was cut off from the rest of a cattle ranch belonging to the Crivelli Brothers when the new highway was put in. The Crivellis had gone to high school with Louis and they were glad to make a deal to rid themselves of the bother of the little bit of hayfield. Louis had carefully chosen the acreage for its location for a winery. He and Buck built Mont St. John Cellars themselves, opening a tasting room in 1981. Buck then undertook to buy out his father and had acquired half the property in 1986. Then Buck's mom wanted to be bought out of her half, so Buck's kids became his partners and Buck changed the name of the winery from Mont St. John to Madonna Estate. The name not only honored his grandfather but also Buck's vineyards, which had an excellent reputation in the Valley. He had sold vineyard designated Pinot Noir to Acacia Winery (until Diageo bought Acacia in 2004) and fruit for a vineyard-designated Reserve Chardonnay to Robert Mondavi Winery for its spotlight program.
Since 1922, the Bartoluccis have farmed organically and used water sparingly. Buck's own vineyards were certified organic in 1991, but he says his family's traditional practices were always organic, because there weren't the herbicides and insecticides back then that there are today, and there wasn't any money for them if there had been. Napa Valley viticulture back then was all dry farming. Vines were planted 8x8, meaning eight feet between each vine in a row and rows eight feet apart, which allows crossrow cultivation. When the Valley changed to trellising and drip irrigation, Buck says it overwatered, and then it went the other way, withholding water to cause a dramatic stressing of the vines. "A little bit of water is OK," counsels Buck, "but don't dilute flavor. Nature itself is the best monitor." Once Madonna Vineyard vines are up and established they are dry farmed for concentration of flavor. Buck says soil is like a sponge filled with water and nutrients—you don't want to overload it. He crops his vineyard three tons to an acre for quality. "What I've learned is that style should be set by the vineyard—what it can do."
For Chardonnay, Buck says fruit maturity is key. The fruit is harvested at night, its sugar on the riper side of the pick, crushed and destemmed. The winery uses a programmable Willms press; freerun juice is kept separate. After settling in stainless steel tanks, must is racked off and inoculated with yeast. "Once we know it's fermenting at 50°, it's transferred into French oak barrels of three separate years: new, 1 year old and 2 year old," recounts Buck. The new wine is inoculated with a malolactic culture and barrels are stirred and topped up twice a week. Buck says leaving the wine sur lies and stirring give it a creamy and yeasty character, more Montrachet than Chablis. After nine months, the wine is filtered and bottled. Buck wants his Chardonnay to be in balance with no one character overpowering another; he wants the wine to be a food wine with the benefit of oak—softening but not overpowering the wine. Los Carneros Chardonnays tend to be acidic with the regional coolness imparting citrusy rather than tutti-frutti flavors, citrus with a hint of tropical. Buck's first release of Chardonnay was in 1980.
Pinot Grigio has been in production for ten years. Buck describes it as a fruit forward, single dimension wine, less complex than Chardonnay. It, too, is harvested at night under lights. Berries go into the press seven or eight tons at a time to be crushed and destemmed. After settling for one or two days, must is racked off and its acids balanced. The wine settles and ferments to dry in stainless steel, is racked off and bottled in early February. If Pinot Grigio is picked on the lower end of the ripeness scale, Buck says the wine will be more like Sauvignon Blanc, with grassy and herbaceous flavors. He prefers to pick on the sweeter side, for a more melon flavor. Gewürztraminer, Muscat and Riesling are all made virtually the same, according to Buck, and are only available at the winery. The fruit is picked cool, crushed and destemmed. After the must is analyzed and balanced, Épernay yeast is added. Buck wants slow fermentations, at 40° for at least four weeks, and then stopped at a sugar level that maintains a little sweetness. Finished wines are filtered twice before bottling in February or March.
Besides Pinot Noir, Buck's first wine released in 1979, Madonna Estate makes several other red wines including Cabernet Sauvignon, Merlot and the newest, Dolcetto. All these and the white wines described above are estate grown and bottled. About 600 cases of each variety are produced. Buck says the winery also gets Barbera from Lincoln, California and two decades ago initiated a national sales program, Premium Brands Marketing Company, which distributes Poppy Hill California Cabernet Sauvignon made from fruit from the Sierra foothills.
Although Madonna Estate produces about a fifth of what the winery in Oakville used to produce, in addition to its own wine, it has custom crush clients and does a little bottling for others. The Bartoluccis have always had their own bottling line. Buck put a lot of the one at Madonna together himself. A bottle sparger whisks out the air, the bottle is filled with a blast of nitrogen, then with wine, corked, encapsulated (by a threehead foiler), and labeled. Buck's line can handle one thousand cases in an eight hour day with five people. He says it makes all the difference having your own bottling line, "You can bottle when the wine needs to be, on your own schedule."
What most distinguishes Madonna Estate is its success with groups of visitors from San Francisco who come by bus from their hotels to visit the the winery and the tasting room. Buck says the winery's wine club has thousands of members—mostly from outofstate, with whom the winery has great relationships and from whom it has great loyalty. For instance, several metal sculptures dotting the winery property are gifts of the artist, a wine club member in Massachusetts who spontaneously ships one out every now and then.
Buck says there are so many facets to his work, outside in the vineyard, inside at the winery, out on the road selling his wine, that it's been a good life. He's been able to enjoy what he does and be relatively successful. He has worked so that his children could get a good education, but the doors to the winery have always been open to them. After college, his daughter Brette joined the winery staff in 1997 and his daughter Taylor, in 2005. His wife Susan, a retired school teacher who lends a hand wherever and whenever it is needed, drew the spiral image used on labels, signs and packaging inspired by the four generations of Bartoluccis in the wine and grape business. When asked what he usually does to relax, Buck chuckles, "Pretty much, work."
Photograph: Priscilla Upton