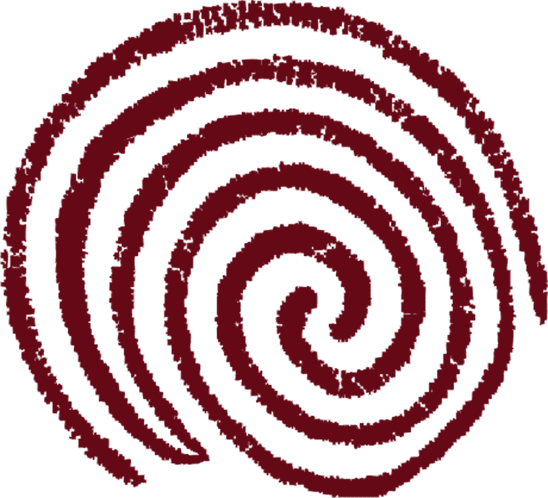 Even After 20 Years, Napa-Sonoma Region Struggles To Define Its Identity CARNEROS CONUNDRUM
---
---
---
Thom Elkjer, Special to The Chronicle
If you were going to sit down and design yourself a new California wine region from scratch, what would you include?
At the top of the list would be great grape-growing conditions, so you could produce everything from crisp white wines and racy Pinot Noirs to spicy Rhone-style reds and plush, age-worthy Bordeaux varietals.
Eye-grabbing scenery would also be a must. Then you could sprinkle in a nice mix of main roads and back roads, a resort or two, some multi-generational family-run estates for traditional touches and a few grand, destination-quality wineries to pull in visitors.
Of course, you would also locate your new wine region so that it was an easy drive from a population center like the Bay Area.
But you don't want it to look too much like Napa or Sonoma, so you need a signature feature -- something like a view of the bay, or even vistas of San Francisco itself.
Sounds like a dream wine region, doesn't it? More than 20 years ago, a group of vintners went through this same exercise and created Los Carneros.
Carneros was designated an American Viticulture Area in 1983, yet has struggled with identity and recognition. Now, however, at long last, it might be about to turn the page.
From the air, Carneros looks like an hourglass lying on its side along the northern edge of San Pablo Bay. The base of the hourglass is to the west, in Sonoma County; the top of the hourglass, to the east, brushes the Napa city limits in Napa County. With just 9,000 of its 37,000 acres under vine, Carneros is much smaller, but more densely planted, than the Napa Valley appellation, which has 43,000 of its 300,000 acres planted with vineyards.
On paper, Carneros should be a dazzler. But admit it, like the vast majority of other people, you barrel through it on your way to Napa or Sonoma and hardly stop for gas, much less wine.
If you do stop, you're likely to wind up in a tasting room that feels like France or Italy, not California. That's because the biggest, most visible wineries, Viansa and Domaine Carneros, are monuments to their owners' European backgrounds. For comparison, Robert Mondavi built his mission-style winery in the 1960s as a monument to California, and that set the tone for the hundreds of Napa wineries that followed him.
In addition, Carneros is still a "farm" for wineries in Sonoma and Napa, which own Carneros vineyards or contracts for Carneros grapes. Those wineries are entitled to use Napa Valley or Sonoma County as the appellation on the bottles, depending on which side of the county line the grapes come from, and they do.
---
Touring the area
The next time you're in Carneros, stop at a sparkling house and try the brut rose, a Champagne-like wine with an extra dollop of Pinot Noir in it. It's not only delicious, it's also versatile, going from aperitif to table wine without skipping a beat. Both sparkling wineries are right on the main road and offer good vistas along with good wine and good hospitality. If you like Pinot Noir, you won't be disappointed either.
Another good idea is to seek out the family ambiance of Madonna Estate on Old Sonoma Road. The Bartolucci family has been growing grapes in this part of the world for a long time, and the fourth generation is now stepping into leadership roles in the organically farmed wine estate.
"When I was a kid, the Mondavi vineyard next door was a dairy," laughs Brette Bartolucci, the family's 31-year-old marketing director. "There aren't that many family wineries left in Carneros now, but that just makes it more exciting for visitors when they find us -- they usually have no idea we're here."
Above all, you should pull off Highway 121 and take some of those back roads you designed into your dream wine region.
Take Ramal Road, for instance. At its western end, just off 121, the first thing you see are orderly rows of grapevines marching toward the rising sun. Yet on the right, a hand-lettered sign reads "Sheep and Goats for Sale." Imagine that along Highway 29 in Oakville.
Soon, though, the view to the west and south is of blue-gray San Pablo Bay, gliding gulls and the occasional heron. The land undulates like mid-ocean waves. Trees are few and far between in this terrain, letting you see the land rise and fall, the orientation of the vine rows and the cover crops blooming in the vineyards. When the shadow of a hunting hawk flits over the vines, it's easy to spot the raptor not far overhead.
Before long you come to a rough white line hand-painted across the rural two-lane blacktop. It's unlikely that you'll see another car for minutes on end, so you can get out and read what's written on either side of the line. On one side, it says "Napa," on the other "Sonoma" -- it's the county line, slicing across the road in a place where you can smell both vinelands and tidelands.
You've come to the spot where, for better or worse, Carneros truly stands apart.