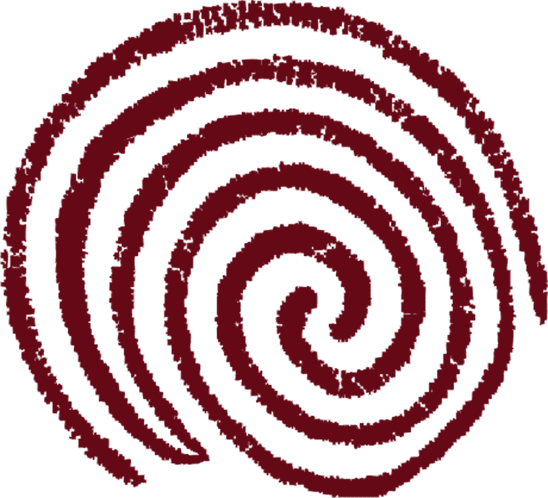 Bartolucci Family Celebrates 90 YEARS IN WINE BUSINESS
---
---
---
September 13, 2012 • John Lindblom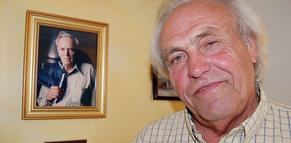 Andrea "Buck" Bartolucci, Madonna Estates Winery owner and winemaker, inherited the family business from his father, Louis, shown in the picture below. John Lindblom photos
Madonna Estate Winery owner and winemaker Andrea "Buck" Bartolucci might have taken a different path in life if he had followed his father's advice.
"My dad didn't want me to get into the wine business," Bartolucci said. "He came up during the Depression and wanted to be an attorney, but he couldn't go to college; the family didn't have the money. So, he wanted me to be an attorney. Dad loved to argue, which means he'd have been a great attorney. I don't like to argue, so I'd have been a terrible attorney."
Instead, Buck Bartolucci chose the land over the law because, one suspects, the land — vineyards — was first and foremost in his stream of consciousness and in his bloodline. As descendants of the third-longest-enduring winemaking family in the Napa Valley, the Bartoluccis celebrated their 90th year of growing grapes and making wine on Saturday.
The celebration included hosting the fifth annual American Folk Art Festival at their winery in the Carneros district on the Napa-Sonoma border, and, with a nod to Halloween, the introduction of a 2007 HalloVine cabernet sauvignon.
The event gave Bartolucci an opportunity to look back on the family's long history in the Napa Valley and the changes nine decades have wrought. He, personally, has been through 45 harvests.
"There have been some big changes over those 90 years," Bartolucci said. "We have seen land values escalate dramatically and winemaking change dramatically. As an example of how land values have risen, we once sold a 110-acre property behind Oak Knoll for $35 an acre.
"Another thing, we use oak wood barrels — all from France — to age the wine. Before, they used great big tanks."
There have been changes in the vineyards, too, he added.
"Used to be by June, you were done in the vineyards. Now you pick fruit in September, and with trellis systems, leaf stripping and all the added things we do, we're at it all year long."
At one time the Bartolucci family had 275 acres in Oak Knoll and Yountville and produced 500,000 gallons of wine annually.
"In the 1970s that generation was getting older, so we sold Oak Knoll and all those vineyard holdings," Bartolucci said. "My dad and I moved down here and I bought 150 acres. I started with 20 acres of vineyard, but eventually, I planted between 140 and 150. In 1977 I talked my dad into moving here and he and I built the winery in a period of six years and then opened the tasting room in 1981."
Madonna Estates produces about 50,000 gallons annually — or about one-tenth as much as it did in the past generation at Oak Knoll. Bartolucci restored the Madonna name originally given to the winery by his grandfather. His father had changed the name to St. John Cellars because of the winery's location across from Mont St. John in Oakville.
Madonna now has a wine club of 5,000 members nationwide.
"We have a use permit of 50,000 gallons and 21,000 cases," Bartolucci said. "The most we've sold in a year was 20,000 cases, but that was back when the economy was a little stronger."
Bartolucci learned the science of winemaking at Fresno State University, "but I also learned from my father," he said.
Born in northern Italy, Louis Bartolucci was brought to the U.S. by his parents, who immigrated in 1912. After some work with the Pacific International Expo, the grandfather, Andrea Bartolucci, moved to St. Helena and in 1922 purchased 20 acres of Oakville land and created a vineyard, the first step toward what would sustain the Bartoluccis for nearly 100 years.
During Prohibition, the family would send Buck's father to San Francisco with a load of grapes to sell to home winemakers. The federal government allowed families to make 200 to 300 gallons of wine for personal use. "If they hadn't done that, everybody would have been a bootlegger because there were a lot of Europeans and they drank wine like we drink soda pop," Buck Bartolucci said.
Today, the winery has an inventory of eight varietals. "We specialize in Chardonnay, Riesling and Gewürztraminer," Bartolucci noted. "It's an economic issue. Chardonnay is $3,500 a ton and Riesling is $1,500 a ton, so the only way you can grow those varietals is if you're selling the wine."
Other varietals include cabernet sauvignon, merlot and an Italian red variety known as Due Ragazze, a tribute to two fourth-generation Bartolucci winemakers, Brette and Taylor.
And after 45 decades in the business, it's clear that Buck Bartolucci would much rather deal with the law of nature than the law of the courtroom.