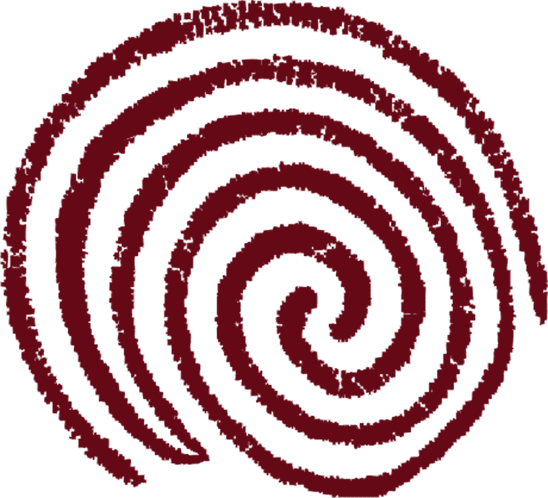 How The Bartolucci Family Is Reinventing Madonna Estate WHAT'S OLD IS NEW AGAIN
---
---
---
By Alan Goldfarb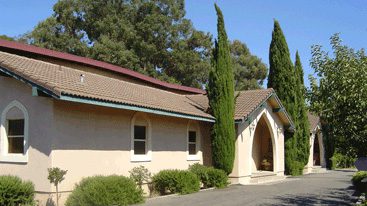 The buses roll up all day long depositing their passengers, who march onto the tasting room to sample the new wines from one of Napa Valley's "newest" wineries. But what's behind the thin walls of the tasting room at the old Mont St. John Cellars - almost like the facade of a movie set - is the inner working of one of the oldest facilities in the entire Napa Valley.
The folks at Madonna Estate (a name change is occurring as you read this) on Old Sonoma Road in Carneros, have been making wine for four generations the old-fashioned way. Almost everything about this place behind the bright light and spacious tasting room, screams "Old World."
From the small, exposed crush pad, to the wooden doors of the cellar, with its narrow walkways and jerry-rigged equipment (including a cobbled together but ingeniously made punch-down machine on wheels) to the ancient bottling line - this is in operation designed for making wine the way it used to be made.
And the Bartolucci family makes wine well. They're producing some very tasty wine made without being gussied up by the overuse of new French oak and high percentages of malolactic fermentation; or fruit and alcohol levels, which are off the charts.
There's some mighty good, old-world wine coming out of this workhouse of a winery, made from some of the best estate grapes grown anywhere. That's not a euphemistic statement for rustic, rough-hewn plonk, but an homage to the way wines used to be made around these parts. Made in the vineyard.
Andrea Bartolucci, who heads up this old Napa Valley family, goes by the nickname of "Buck," because when he was a baby growing up in Oakville, he used to be bathed in a bucket. He also prefers the title "wine grower" next to his name, because that's what he does.
He's been growing his grapes organically in Carneros since the early 70s and only reached a scintilla of fame when an upstart winery in the region, calling itself Acacia, put the appellation on the map due in part to placing Madonna Vineyards - Buck's vineyard on its label.
Acacia still uses some of Buck's grapes for Chardonnay, but it no longer vineyard-designates Madonna. In the most important wine region in America - and one of the most well known in the world - where fame is a fleeting but possible phenomenon, Buck Bartolucci and his family are trying to make a name for themselves.
Yes, there are all those tourists who swing by on their way to and from more high profile properties in Sonoma and Napa; and yes, the Bartoluccis have hired a public relations firm to get their name out. But someone's going to have to teach them folks that good wine doesn't have to come out of a trophy winery.
---
An Original Farmer
If they only knew that Buck was one of the first farmers in a region - which was to make its mark by growing some of the best Pinot Noir and Chardonnay in California - they'd understand that Madonna Estates is a serendipitous throwback to the way things used to be. And can still be. After all, it was Buck who so cleverly put together that cap-punch contraption that takes most of the work out of a very arduous task.
"When I came to Carneros in 1970, my dad told me the fruit that came out of here, was exceptional," says Bartolucci as he drives me through the vineyards south of the winery, some with views all the way to San Francisco. "When I planted Pinot Noir in '71, I took an educated guess based upon the assumption that it would do well."
Bartolucci dry farms 140 acres here, which aside from Pinot, is planted to Riesling, Gewurztraminer, Pinot Grigio, one acre of Muscat Canelli, Merlot and Cabernet Sauvignon, as well as unusual planting of head-trained Chardonnay of which he sells to Mondavi.
He was once asked by a representative from the old Christian Brothers Winery, "What in the hell are you doing out here?"
Make no mistake; Bartolucci knows what he's doing. Some of his methods are up to the minute. He says his grandfather Andy - who got the family started in the wine business when he planted a 24-acre farm across from Mont St. John peak in Oakville in 1922 - would be "pretty pleased if he saw this."
The "this" he is referring to is his grandson's vineyard, which is full of crop experiments and performed "intra-row," as well as clonal selections and rootstock trials.
Bartolucci farms organically he says, because "my home is in the middle of the property and my kids grew up here; the water supply is there."
He's able to make wines with organic grapes because they come from a cool climate, which results in lower pH and requires less SO2. To assure the shelf life of his wines, Bartolucci minimizes filtration. Sometimes, old is better.